Create a warm, cozy, and inviting living space without the mess and hassle of dealing with wood. Consider adding a modern, stylish gas fireplace or convert your existing wood-burning fireplace. Allensworth Heating & Cooling completes your project quickly, affordably, and without major disruption to your home in Red Oak and surrounding areas. Get in touch for a free system consultation and estimate on new installation and we'll respond with a 100% satisfaction guarantee.
Professional Fireplace Installations & Service
With a gas fireplace, there's no more hauling dirty firewood, smoke, or cleaning up after ashes and soot. You simply tap the remote, adjust the thermostat, and enjoy ideal comfort. Modern gas fireplaces provide an ignition flame only when needed for greater energy and cost savings. A battery backup system supplies power to spark the ignition flame for heating during power outages.
Heat & Glo Fireplaces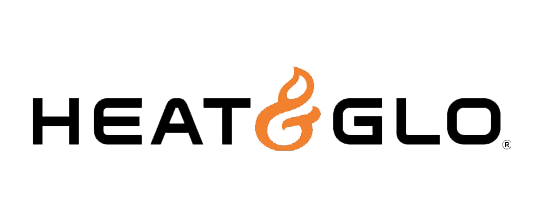 Allensworth Heating & Cooling partners with Heat & Glo, a leading name in gas fireplaces. Browse from a diverse and rewarding range of styles and sizes to suit any taste and requirement. We look forward to discussing options, helping you reach the right decision, and delivering exceptional results.
For fireplace repairs, call the team from Allensworth Heating & Cooling!
Allensworth Heating & Cooling provides new installation, essential maintenance, and repair of all makes and models, along with 24/7 emergency service, throughout Red Oak and surrounding areas.